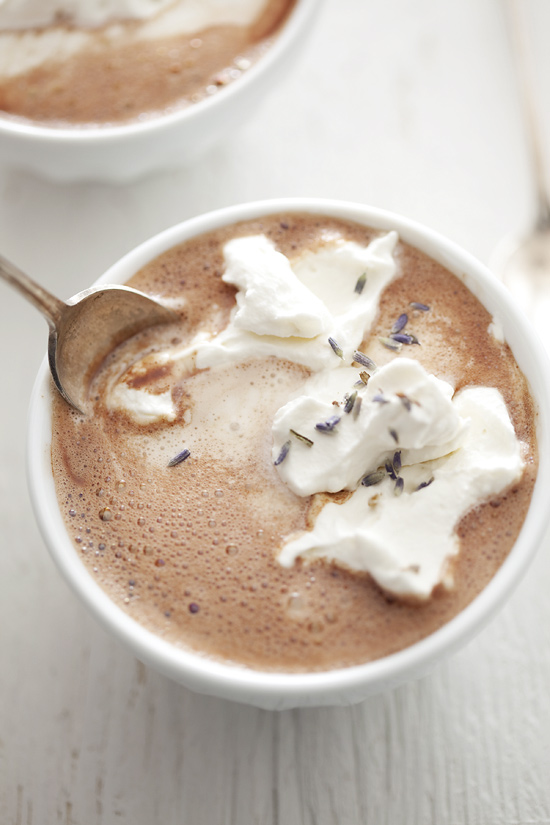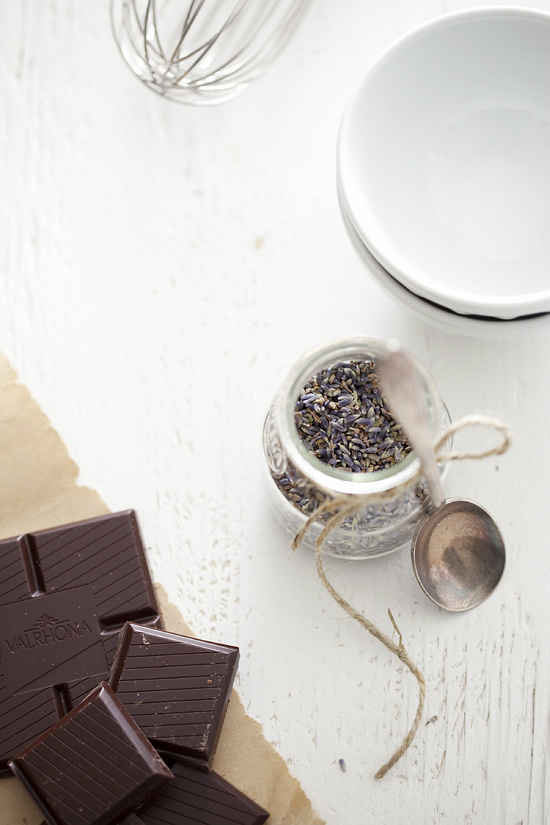 On my
Paper Dolls
post, a lovely comment was left by
Summer in the Morning
, which is the name of a blog that features the work and inspiration of
Kettle Confections
. They have an
Etsy shop
as well, full of sweet treat and candy goodness. Somehow we got to discussing Lavender Hot Chocolate, and I was lucky to score a mini-tutorial, which I intend to try out at the earliest opportunity:
"Lavender hot cocoa is so delicious and easy to make! We simmer the milk with Valrhona cocoa powder and Valrhona chocolate baking discs (can be found in the cheese section of Whole Foods.) We let it heat till all the cocoa bits melt and then add the lavender, which we let simmer for a minute more. Then turn off the heat and allow 5 minutes for the lavender flavors to infuse your hot cocoa, then strain."
I know these guys have to be really serious about their treats, because Valrhona is THE BEST.
These beautiful images of Lavender Hot Chocolate came from
A La Mode Journals
, and that lovely site gives some handy details as well.
The recipe
uses 2 cups of whole milk, plus 3 oz of dark chocolate (70% cocoa solids), 1 oz of milk chocolate, and 1/4 teaspoon lavender buds. A similar cooking method is used.
I feel like this is the perfect spring drink! When it's still too cold for iced drinks, but with a hint of floral to give brightness to the heaviness of the chocolate...I can't wait to try this!