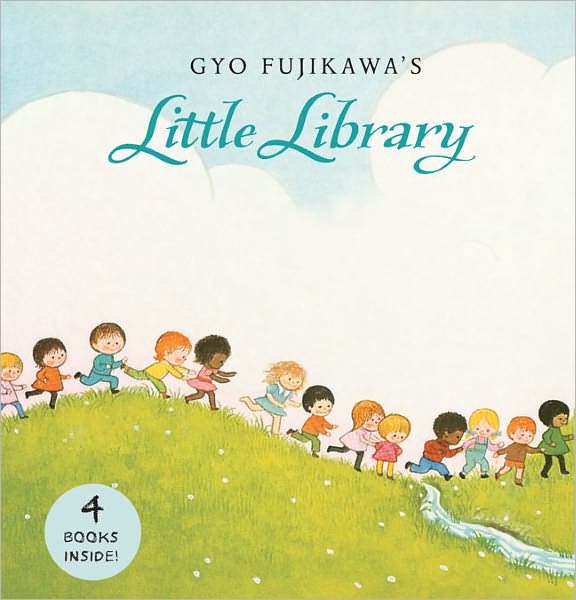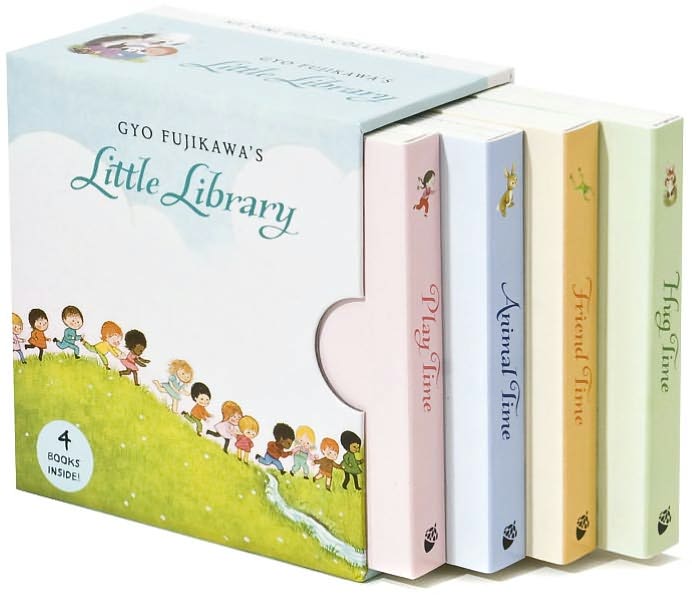 Gyo Fujikawa's Little Library
, $6.95. Will you LOOK at this? Perfect toddler gift. Perfect shower present. Perfect first birthday present. Just...perfect.
'Surprise! Surprise!'
, $5.95. This book has been republished in board book format
after being out of print for 30 years.
Perfect for springtime!
'Baby Animals'
, $5.95. This one is such a classic. It's so sweet! Everyone with a tiny tot should have it.
So if y'all have been hanging with me for awhile, you know
my thoughts on Gyo Fujikawa
. (Best illustrator IN THE KNOWN AND UNKNOWN UNIVERSE. Along with Garth Williams. They can have a thumb wrestling match.)
If you have a kid or a grandkid or know a kid or just like cool kid art or just want to BE AWESOME...you'll start getting on the Gyo bandwagon. Me? I'm DRIVING the Gyo bandwagon! I love Gyo so much!