Isn't
this prin
t glorious? Artist Stasia Burrington created this gorgeous piece of work and you can find it in her adorable
Etsy shop
.
Perfect for Children's Day!
Children's Day
is a national holiday in Japan, that takes place on May 5. Basically it's a day to celebrate children in all their individual glory and to promote their happiness! When I was growing up in Hawaii, Girls' Day and Boys' Day were celebrated as separate festivals. I remember being driven home from school and seeing house after house with carp kites flying outside the front doors (indicating the number on sons in a household), or seeing traditional Japanese dolls and kimonos displayed in house windows.
Now apparently, both
Girls' Day
and
Boys' Day
have been combined into one celebration honoring all children (and their mothers!). Some folks still celebrate them separately, so take your pick. My motto?
Celebrate everything.
This
darling Koinobori carp hanging
from
Harabu House
comes in 5 other colors and would make the most fun piece of decor in a child's room! $38. I'm thinking of the
pink one
for Julia...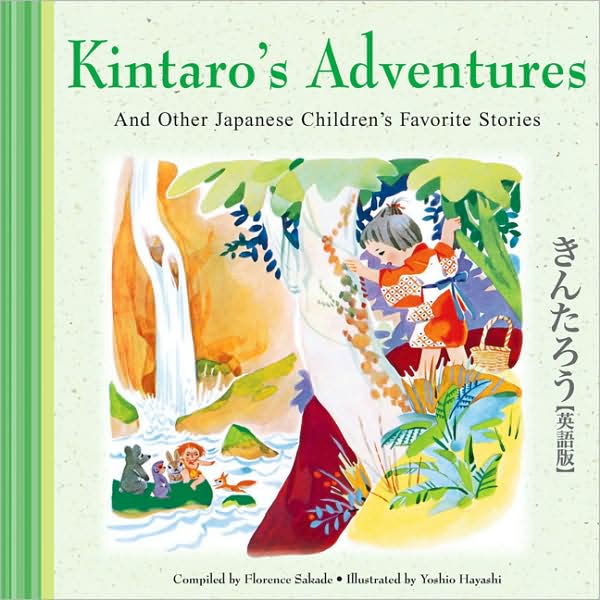 I talked about
'Kintaro's Adventures'
by Florence Sakade before in
this post
, but I wanted to mention it again because it's tradition on Children's Day to read about Kintaro (a Japanese folk hero).
It's also tradition to eat this sweet treat:
Mochi! You
can order
this sweet and chewy rice flour confection, in
RAINBOW COLORS
, which is fab and rad.
Whatever you feel like doing on May 5... give your kiddos an extra big kissy and squeeze!