Happy Almost Mother's Day! I thought I'd share a feline photo of Mother/Child love -- Miss Sally Sparkles and her little girl, Rosebud. Cutie cute cute, right?? Nose kisses! I can't believe I was able to catch this with the camera. It looks like Sally has no eyes. She has eyes.
Peeps, I gots (not a typo) so much COOL STUFF today:
Rhubarb Custard Pie
is one of the best things I've ever eaten. My mom-in-law makes a wonderful version but I don't have her recipe written down yet.
This one
looks glorious.
Cool Book of the Week:
'Peter in Blueberry Land'
by Elsa Beskow. Have I talked about this one yet? I'm getting confused about which Elsa books I've discussed. I think I haven't done this one yet. I need to archive this stuff better.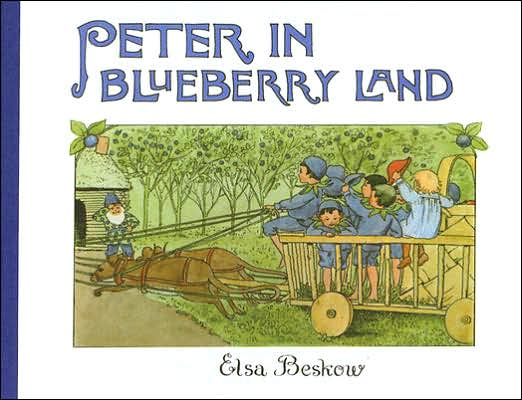 So sweet about Peter looking for berries to give to his mother for her birthday. Seems appropriate given the Mom's Day holiday coming up. He can't find enough berries so the king of Blueberry Land shrinks him down to mini-size and takes him on a berry picking adventure. HOW ADORABLE IS THAT??
Have a lovely weekend! Happy Mother's Day to all of you rad mamas out there! Kisses and loveys.