Fairy friends! Some Very Important Business to discuss. Things are all topsy turvy this week. I was going to talk more about chapter books, but that will have to wait. Because June 24 (this Sunday) is
Fairy Day
and I feel I must talk a little fairy talk with you. And I PROMISE to show you a special fairy book I've been wanting to show you...next week. It's been a week of Bothersome Events. So bear with me. Also, does anyone know the source or artist for this delightful picture above? Please tell if you do so I can source properly! Also, way back in the vast reaches of time (last year), I wrote about
this beautiful book
and also
fairy doors
. Fairy doors can pop up at any time, so be aware.
So let's just dive into
FAIRY COOL STUFF
:
(and I'll have more fairy action next week because there can never be too much fairy action.)
FAB
list of fairy books and crafts
.
The
most beautiful fairy picture
ever by the genius
Arthur Rackham
.
Wonderful fairy decal
!
(also by Rackham. I have this print in Julia's room.)
Fairy Bread.
Things to do on Fairy Day.
(don't know about the bonfire...keep a fire extinguisher handy!)
Fairy Charms.
Fairy Parties
book.
Fairy Crafts
book.
Best fairy story CD ever
!
(the book is great too, but we lost it on a trip.)
Fairy Cakes from Sweetapolita
(scroll all the way down)
Pocket Magic Fairy Dust
Cool Book of the Week
:
'Fairy Houses'
by Tracy Kane. This is one of a trilogy that includes
'Fairy Boat'
and
'Fairy Flight'
. Not read this one yet. Want to. Very much! And then I want to build a fairy house with Julia. At the end of the story, the book apparently gives you great ideas about how to make them. (in case you hadn't figured it out, my Cool Book series often features books I WANT to read because they look COOL.)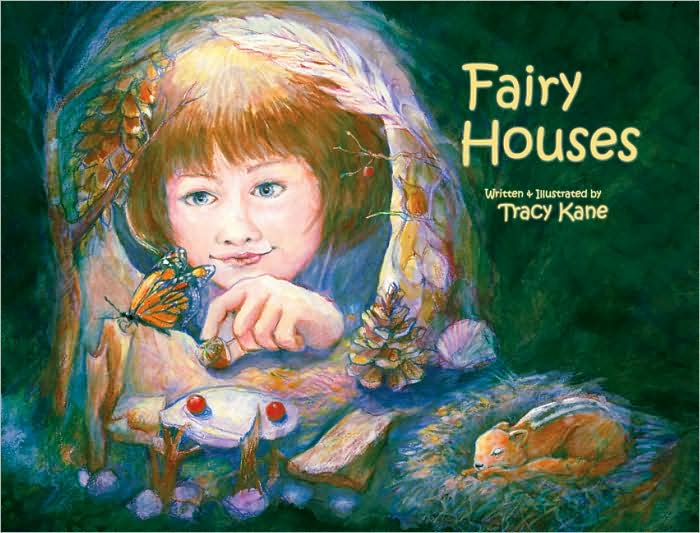 Have a lovely fairy filled weekend! Remember, if you don't believe in them, they will stop believing in you. I have to be totally straight with you guys. If a discovery of a tiny fairy bones were made somewhere in Ireland or something, I wouldn't be surprised or shocked. I'd be like, "I FLIPPING KNEW IT!!!" I believe, peeps, I
believe.
~Melissa