(contest ends Sunday 10pm PST 7/15/12)
Happy Friday! I had a weird thought the other day.
(just one, Melissa?)
Only a month and a half left of summer. And then the start of school and the semi-official start of fall. Doesn't that sound crazy? Why am I jumping ahead like this? I feel like I'm in a time travelling movie lately, with time moving all over the place way too fast. On a totally different note, I made this
Shrimp, Leek, and Spinach Pasta
and it was so amazing. Perfect summer dinner! The little girl ate it and the leftovers were fabulous, all big plusses in my book.
COOL STUFF
this week:
You must see
this amazing giveaway
.
Starlight art print.
More
starry art.
(saw this on Little Green Notebook, tons o' great art ideas!)
Speaking of awesome summer pasta, this
herb butter and goat cheese pasta
is divine. (The fab folks at
The Kitchn
helped me track down
this recipe
, which I'd lost.) Try to get the
Irish Butter
!
The
Fall 2012 collection from Land of Nod
is out. (Check
this cuteness
out)
Summertime Traveling Art Kit
.
Pirate maps making kit
!
Fudge Banana Swirl
. Not food, a blog! Full of fun stuff for kids.
Every day is filled with awesome
decal.
(my mantra!)
Orange Creamsicle Milkshake
.
Blackcurrant Iced Tea
.
(I have summer drinkies on the brain.)
Cool Book of the Week
:
'The Bog Baby'
by Jean Willis and Gwen Millward. I had been wanting to check this one out for awhile now and so when I spied it at a used book shop, I knew it was meant to be. What's a bog baby? Who knows? Apparently they are squishy little creatures who live in ponds that only children can see. But they don't thrive when they are put in jam jars and they get sick when they're fed too much cake. Julia really wants to find a bog baby now.....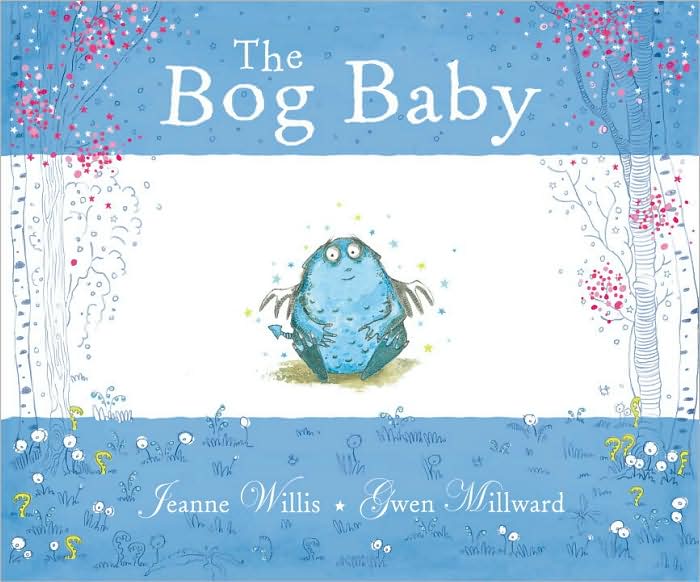 HAVE A LOVELY WEEKEND! Doing weekendy things!
~Melissa