SO, how's things? I'm not freaking out about the impending change in seasons. Which is a first. I talk a lot about the weather, don't I? You know that idea about making polite conversation about the weather, if there's nothing else to talk about? I really would be into having that conversation. Like, on purpose. Not just as idle chit chat. Have I already written that same exact sentence in another post? I feel like my head is extra muddled lately. But speaking of things to talk about, it's too early to talk about Halloween right? I know in my heart that it is, but I'm excited about Halloween already.
Late summer, non-Halloweeny
COOL STUFF
:
Literary PJ's for kids!
Good Night Moon pajamas
and
Guess How Much I Love You pajamas
.
Did you know that
Old Navy has an entire Hello Kitty section
? How am I just discovering this?
Gasp, it's about that time.
Kid-friendly lunches
.
Speaking of lunch, check out these super cute
Rilakkuma bento boxes
!
We're still speaking of lunch -- want to see my
Lovely Lunch Pinterest board
? (yes you do)
Yeah,
it happened
. (check the pricing, it varies wildly -- the $19 listed here is closest to the $17 we paid)
Two Easy Summer Tarts
. (these girls are so clever)
Carnival Cookies
. Popcorn is involved.
Just LOOK at the
twinkle light play cabinet
in this room!!!!
There's just no end to my love
for these people
. Seriously.
Cool Book of the Week:
Well, if you paid close attention to
this post
, and also
this one
...you won't be surprised to see that the book of the week is none other than the mega-dose of awesome we call the
'My Little Pony Storybook Collection'
. Don't you love it?? Ok I have to tell you that Julia has had nothing but love for this book for the past two years and that love is still going strong. Eight stories about those ponies all being sweeter than the next one. I can't tell who is freaking who. But they're all super pastel and SWEET and your kiddos will just sigh over it. And make you read the one about the ponies going to the fair over and over.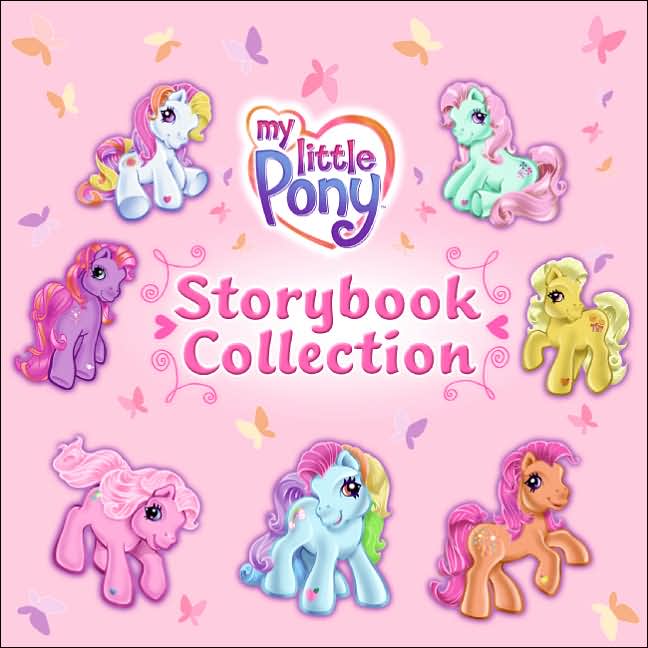 Have a lovely weekend! What's happening with you? Making any treats? Watching movies? Digging in the sand? Going BONKERS trying to get everything ready for back-to-school?
~Melissa