School starts next week! And I am...ready for school to start next week. I'll miss my little lovey but I feel like I gotta whip myself and my house and my life into shape and I'm ready to get to it. Fall is very energizing for me, for some reason. We've had a great last week of summer. The other day our next door neighbor family invited Julia over for ice cream sundaes after dinner. Now that's a party I want to attend! People should have that kind of get-together more often. 'Hey, want to come over and make ice cream sundaes??' Or, 'Hey, want to come over and eat gingerbread and watch English period films?' Doesn't that one sound fabulous?????? I think it does. Andrew's version of that would involve video games...
I'm always, always seeing
COOL STUFF
in the world:
Fairytale Tea
.
Another
really darling site
-- crafts, clothes, decor, and general cuteness for kids!
A week of
healthy bento box lunches
.
The
perfect little girl fall dress
. (My fall splurge for Julia)
Fentiman's Dandelion & Burdock Soda
is the best soda I've ever had. It's amazing.
Poketo for Target
is out right now (
see here
for store details) -- if you can't get to one, check out the
main website
! I love it all!
Blackberry Sonker
. (it's like a cobbler)
Pretty crayons
and a
pretty notebook
.
Ok Downton peeps, want to see
the funniest thing
you will ever see in ALL OF YOUR LIFE?
Here you go
! Courtesy of my pal Leanne from
Vintage Books for the Very Young
. I am indebted to her forever for putting this onto my radar....seriously...I might have to cough up an organ or something....
And do you want to see
the CUTEST THING
you will ever seen in all of your life? (check out the looks they give each other, priceless!)
Cool Book of the Week
:
'Chloe Instead'
by Micah Player. Oh this story is so darn cute....And the colors are so bright and fun! This book could have been written about me and my brother. I was hoping for a sister, and I got my brother, instead. No offense bro! He turned out to be pretty cool. Ish. (Ha ha)
Molly wants to have a sister who is just like her. She likes to draw. Chloe like to eat crayons. Soon Molly realizes that competing interests can sometimes be complementary, and she learns to have a good time with her little sis. Great for smaller kids learning to deal with the arrival of a new sibling!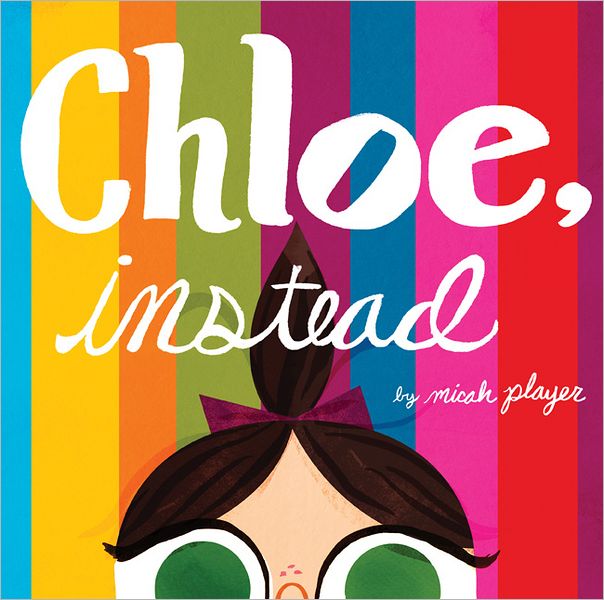 This one is new from
Chronicle Books
just this past spring, and it's charming and darling and....funny thing -- It actually hit home to me on another level because I thought when I had Julia, I would be getting a little junior me and that turned out so not to be the case. She loves science! And loves parties! And is the opposite of me in nearly every way, personality-wise! And I love her all the more for it.
Have a lovely weekend, see you in September!
~Melissa