Behold our Halloween cat, Miss Sally!! She doesn't even need a costume for the holiday ~ she's already a Sweater-Eating Monster. Did I mention to anyone that she ate
my House Sweater
? yeah. no jokey. It's THE SECOND ONE. I wasn't even mad. I just walked it in to show Andrew and was like, "This happened." Totally not repairable. What I'm most bummed about is that I didn't photograph the damage and the holes so I could show you all. Does anyone want my cat?
COOL STUFF
, my spookies....
It's flannel sheet time! (found
these at Target
for J ~ super soft, great weight.)
These
DIY Halloween lights
are fantastic.
Saw this on
Apartment Therapy
--
Caldecott DVD collection
! (all of the
Scholastic videos
are fabulous)
Cute little
playhouse bed
.
There is nothing in this world like a
New England fall
.
Ghostly coconut-covered apples
.
Speaking of apples, check out this very
handy cheat sheet about apples and baking
.
Did you know there was such a thing as
glitter tape
? I NEED MORE GLITTER!!!
Love this
vintage Halloween garland
. And
pillow
! (Both from
Bethany Lowe
)
Very cool (and easy) way of
making a Halloween t-shirt
.
Cool Book of the Week
:
'Nightsong'
by Ari Berk and Loren Long is beautiful, beautiful, beautiful. I wasn't expecting such a tale of lyric and haunting loveliness, with such heart stirring art. Yes, I just called a book about a bat heart stirring. It's not a Halloween book, although the bat and dark earth tones used throughout lend themselves perfectly to this season. But what really got to me was the premise...a little bat takes his first flight, without his mama. He's scared and unsure about how far away he should go. He has a glorious time testing the boundaries of leaving his home for the 1st time, but is happy to return home again at dawn to his mommy. The prose....it's like a poem. The art...it's like visual music. You have to see this one.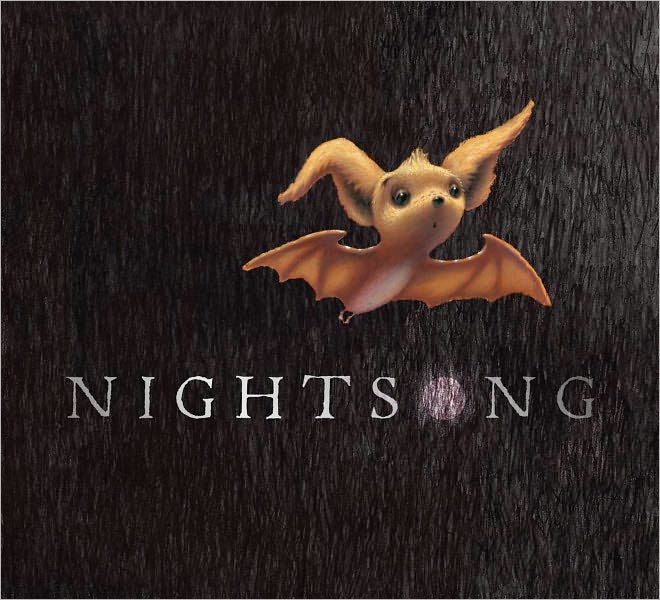 Have a lovely weekend!!
Cider and movies and pumpkin pancakes. That's what's happening this weekend. Also a ton of rain is supposed to come see us. (It hasn't rained here in about 80 days! It's been some kind of miraculous miracle!)
~Melissa