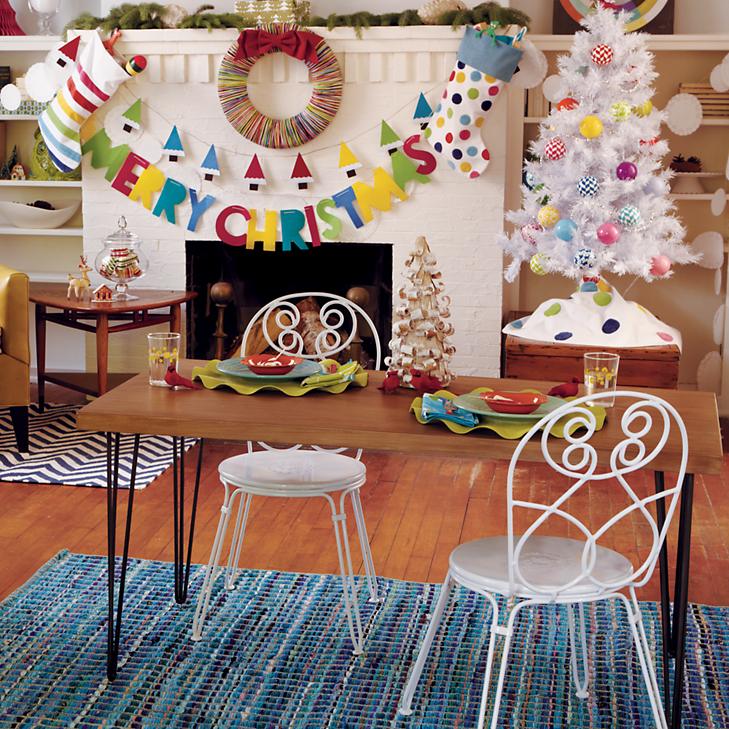 Ok I know I'm the one who's been singing and dancing about Halloween like a fool. But I hope you'll allow me to be a fool about Christmas for a brief moment.
I just saw this
Christmas garland
in the latest
Land of Nod
catalog and I am WILD about the entire room! Fun. Happy! LOVE THE WHITE TREE! (I've been wanting a white tree for ages.) I'm sure someone crafty could make that garland easy peasy ~ I'm not that one, (oh heck, maybe I'll try) but for $13, you know, I'm down with that. Last year I was all about gold and silver let's-be-elegant decor ~ this year I want more of a look like what's going on in this picture.
Now check this out, this blew my mind with its simplicity and total coolness: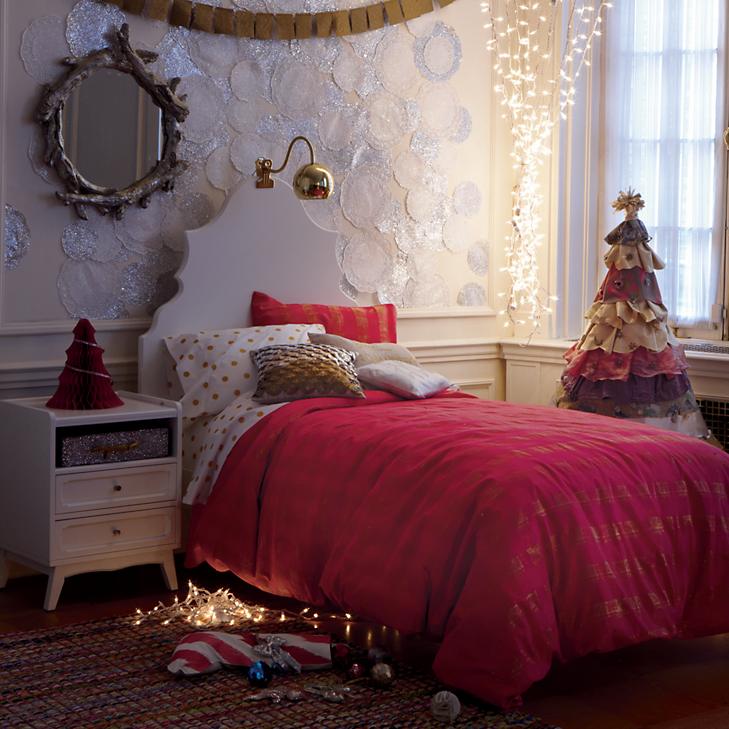 LOOK AT THE WALL DECOR BEHIND THE HEADBOARD. Do you see? That shimmer and sparkle loveliness? It doesn't say in the catalog and I tried to see if this project was discussed in the
Land of Nod blog
but I couldn't find it. (You can see the bedding ensemble and other decor in the room
right here
.)
I think what they did here was take a bunch of doilies and spray paint them shimmery silver and stick 'em on the wall! Isn't that fabulous??
(Andrew would also like to point out something ~
"It looks like they left some garbage on the floor plugged in. Nice fire hazard."
I tried to tell him it was STAGED and anyway, it looks amazing and I totally want a light strand curtain thingy like in this photo.)
You may now go back to carrying on with your Halloween prep, just wanted to share this tiny glimmer of Christmas sparkle!